Nulon Injector Cleaner contains advanced fuel system cleaning technology that cleans fuel injectors and intake valves of power-robbing carbon deposits. This concentrated product dramatically improves acceleration, fuel economy and promotes easier starting and smoother idle.
Increased fuel consumption, loss of power, poor or difficult starting and flat spots in acceleration are some of the common problems that drivers can notice. These symptoms can be accelerated by the use of ethanol blended fuel such as E10 and E85 during stop start driving conditions.
Using Nulon Petrol Injector Cleaner cleans injector deposits and intake valves ensuring optimum engine efficiency when used on a regular basis.
Benefits
Cleans petrol injectors in 1 tank
Keeps intake valves clean
Reduces fuel consumption
Improves idle & acceleration
Recommended for all petrol engines
Safe for catalytic converters & oxygen sensors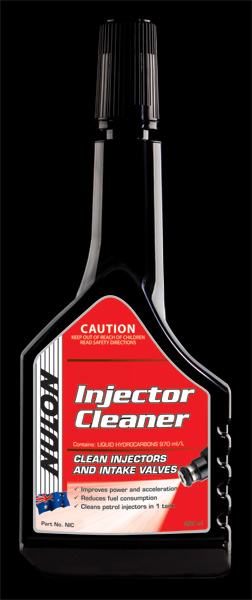 First Aid
For advice, contact a Poisons Information Centre (Phone e.g. Australia 131 126; New Zealand 0800 764 766) or a doctor (at once). If swallowed, do NOT induce vomiting. If in eyes, hold eyelids apart and flush the eye continuously with running water. If skin contact occurs, flush with running water.
DIRECTIONS FOR USE
250ml treats one full tank of petrol. If the system is heavily fouled or dirty, doubling the treat rate will provide a quicker cleaning result. To keep engine clean and free from deposits, use with every regular service or 10.000kms whichever comes first.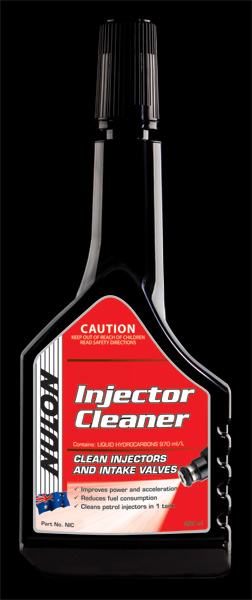 NIC
250 ml bottle (24 bottles per pack)